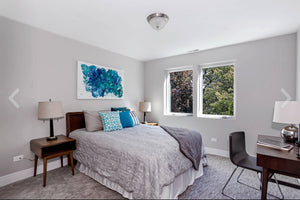 LALA LAPINSKI PAINTINGS FUTURE IN TV PRODUCTION
"The Deed: Chicago" follows multi-millionaire real estate mogul Sean Conlon as he lends his cash and knowledge to struggling property investors in Chicago. Conlon knows all about the risks and uncertainties of flipping properties, and he is willing to bend over backwards to save failing investors from disaster. Lending his own money in exchange for a share of the property and the profits, Conlon sets out to make things right.SO EXCITED TO ANNOUNCE THAT MY PAINTINGS WHERE FUTURE  OF THIS GREAT PRODUCTION.
          THE DEED CHICAGO 2 "THE BUNGALOW KINGS" 
          SEASON 2 EPISODE 205 WHICH AIRED 04-01-2020
---